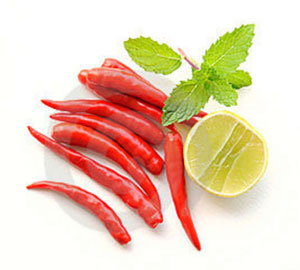 Thai Beef Salad
Recipe submitted by Charlie on May 15th, 2013
This is unbelievably delicious.. Super authentic tasting, spicy, fresh & tangy.. Any other word you can use to describe what you love about a dish like this :) The actual cooking part only takes 10 mins so get everything else ready beforehand.. Goes great with some steamed jasmine rice. Enjoy!
Prep time:
20 minutes
Cook time:
10 minutes
Servings:
2
Ingredients:
300gms beef rump steak

Salad
1 carrot
1/2 red capsicum
1/2 yellow capsicum
1 courgette
1 lebanese cucumber
1 stick celery

Sauce
1 tsp fish sauce
1 tbsp soy sauce
1 tsp sesame oil
1 tsp brown sugar
2 limes, juiced
1 tsp ginger paste
1 tsp garlic paste
1 red chili, seeds removed

1 spring onion, sliced thinly
1 bunch mint, chopped roughly
1 bunch coriander, chopped roughly

1/4 cup roasted peanuts, chopped
Directions:
Prepare any rice or accompaniments first as the beef salad only takes 10 mins and should be eaten straight away.
Thinly slice (Julienne) all salad veges
Bring steak to room temperature, season well with salt & pepper and drizzle with oil
Heat a frypan as hot as possible, and cook steak for 2 mins each side.
Remove steak from pan and rest covered in tin foil for 5 mins
Slice steak thinly across the grain
Heat a wok or frypan as hot as possible and stir fry veges in a little oil for approx 30-60 secs
Pour in sauce, stir fry for another 30-60 secs then remove from heat.
Add sliced steak, spring onion, mint and coriander, stir to combine
Plate up and spinkle with chopped nuts

Average Rating:

(0 votes)


View more Asian Recipes
You might also like to try...