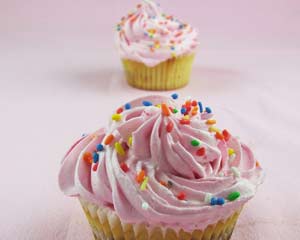 Buttercream Icing
Recipe submitted by Rick on May 23rd, 2010
Use this recipe on your butter biscuits or to ice your cupcakes or cake.
Prep time:
5 minutes
Ingredients:
340g icing sugar
85g butter
1 to 2 Tablespoons milk
1 teaspoon vanilla
a couple drops food colouring (optional)
Directions:
Combine all ingredients together and mix well.
Average Rating:

(12 votes)


View more Cake Recipes
You might also like to try...