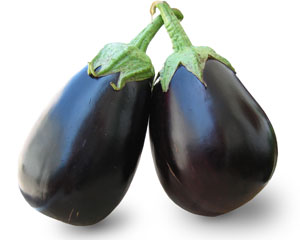 Lamb Moussaka
Recipe submitted by Rick on November 19th, 2009
Easy to make. Last for a few days in the fridge and actually tastes better when reheated!
Prep time:
30 minutes
Cook time:
1 hour
Servings:
3 people
Ingredients:
1 Aubergines (also known as eggplant)
1 large onion
3 cloves garlic
500g lamb mince
200ml red wine
4 tbsp tomato puree
1/2 tsp sugar
1 bay leaf
1/2 tsp ground cinnamon
2 tsp oregano
Olive oil

85g butter
85g plain white flour
600ml milk
25g grated cheese
Directions:
1. Slice the aubergine lengthwise into 50mm slices. Sprinkle generously with salt and leave on paper towels for about 20 minutes.
2. Cook onion and garlic in a little olive oil in a saucepan. Add in lamb and cook for 5 minutes until brown.
3. Add in the red wine, oregano, sugar, tomato puree, bay leaf. Bring to a boil then reduce heat and simmer for 20 minutes or until liquid has evaporated.
4. Rinse salt off aubergines. Fry a few slices at a time in pan until golden brown on both sides and then set aside on paper towel.
5. Sauce for the top of the moussaka is made by gently heating butter, flour and milk in a saucepan. Use whisk to stir continously until mixture boils, thickens and is smooth. Remove from heat and allow to cool slightly.
6. Arrange layers of aubergine, and lamb mixture. Alternate the two in a ovenproof dish. Top with sauce and sprinkle with grated cheese.
7. Bake for 1 hour at 180C until golden brown.


Average Rating:

(1 votes)


View more Lamb Recipes
You might also like to try...