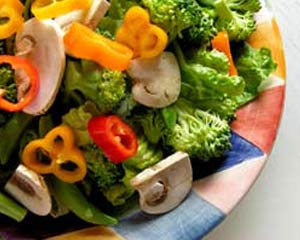 Asian Salad Dressing
Recipe submitted by gatorX on July 22nd, 2006
This is a great recipe for asian salad dressing that I use all the time.
Prep time:
5 minutes
Servings:
several salads
Ingredients:
4 tablespoons of sesame oil
2 tablespoons tahini
2 tablespoons soy sauce
1 tablespoon fresh ginger
2 cloves garlic
3 tablespoons rice wine vinegar
2 tablespoons of olive oil
Directions:
Combine sesame oil, soy sauce, vinegar, tahini, garlic and ginger in food processor until well combined. Drizzle in the olive oil as the food processor combines until dressing forms smooth. Dressing can be diluted with a little water to suit taste.

Pour into a bottle and store in the fridge. It's going to separate so just give it a good shake before pouring.
Average Rating:

(2 votes)


View more Salad Recipes
You might also like to try...