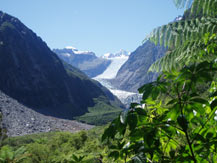 Many of the towns were born in the last century, during the gold rush. Greymouth, which is largest town on the West Coast, is one such place. Walks on the outskirts of town lead to many historic relics from 150 years of gold, timber,and coal extraction.
A 20 minute drive south of Greymouth is Shantytown, a reconstructed 1880s gold town where you can try your hand at gold panning.
The famous Monteiths Brewery is found in Greymouth (since 1868) and offers tours along with a formal tasting of each style of beer.
North of Greymouth is the stunning Lake Brunner, famous as a great brown trout fishing spot. The lake makes a great place for family holidays with pinics by the lake and stunning bush walks.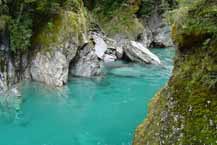 Punakaiki is most famous for the Pancake Rocks and Blowholes (internationally recognised as one of New Zealand's visitor icons).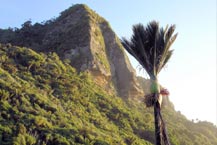 Karamea is a secluded haven found in the warm northern corner of the West Coast. Karamea and the surrounding area is a nature wonderland, and is the beginning (or end) of the world famous Heaphy Track and Kahurangi National Park.