Fiordland is a truly majestic area. Fiordland is New Zealand's largest national park and also has World Heritage status. Visitors to the region delight in the amazing wildlife, deep fiords, snow capped peaks, lush rainforest, beautiful lakes and waterfalls. Fiordland is home to many great walking tracks which allow access to this stunning scenery. The most famous of which include; the Milford Track, the Routeburn Track and the Kepler Track.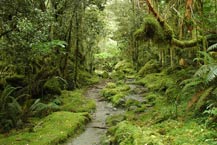 Te Anau to Milford is one of the world's finest alpine drives. Milford's Deep Underwater Observatory is an absolute must-see, giving the visitors an unique experience to see the rich marine ecosystem. Boat trips on the Milford Sound are another must. Experience the awe inspiring scenery of the Sound close up.
Holiday seekers can unwind in relax in the beautiful rural district of Central Southland. Farmstays are a great way to enjoy real kiwi rural life. The rustic charm and friendly locals of towns such as Winton, Lumsden and Gore make you feel immediately at home. Gore is internationally famous as a world premier trout fishing area.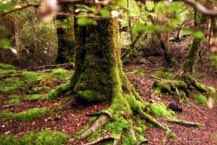 Invercargill is New Zealand's southern most city. It offers all the activities of a modern city, such as great cafes and shopping, yet still has the warm hospitality of a small town. Every year people flock to Invercargill for The Bluff Oyster & Southland Seafood Festival. This annual event which celebrates the start of the Bluff oyster season, turns Invercargill into one big party. Other attractions of Invercargill include the well preserved Victorian buildings, Southland Museum and Art Gallery, and Queen's Park Gardens.
Stewart Island, the smallest of New Zealand's three main islands, is a short 40 minute ferry ride from Bluff. The island is covered in native vegetation and is fringed by bays and sandy beaches. Stewart Island is a haven for native bird life. It is the only place in New Zealand where it is easy to see wild kiwi birds roaming freely. There are plenty of well maintained tracks through the stunning landscapes.