The mighty Whanganui River flows from Mt Tongariro all the way to the tidal estuary of the beautiful city Wanganui on the west coast. The Whanganui River is the longest navigable waterway in New Zealand and combines history with modern-day recreational adventure. Thousands of canoeists take to its waters each year due to its 239 listed rapids, which offer a variety of challenges yet is still considered a novices river, suitable for beginners.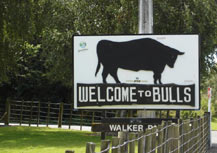 The region has an abundance of incredible outdoor opportunites. For those interested in tramping, one of the Department of Conservation's premier walking tracks is located in this region. The Whanganui River Journey winds its way from the mountains to the Tasman Sea through countless hills and valleys. Lowland forest surrounds the river in its middle and lower reaches - the heart of Whanganui National Park.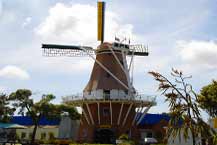 Manawatu also offers superb tramping country and has some of the fattest trout lazing in its rivers. Other activites include: jet boating through the Manawatu Gorge, aerobatic flying, scenic helicopter flights, mountain biking, a 4WD safari, and bridge swinging.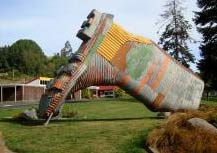 The laid-back rural charms of towns such as Taihape offer a great escape for those holiday makers from the big cities. Play golf on uncrowded championship courses, hunt for antiques, browse in country craft stores, or visit historical homes.