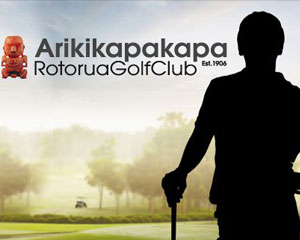 The Rotorua Golf Club
Article submitted by rotoruagolfclub
August 1st, 2012
Golf in New Zealand dates back to 1871. It was first recorded having being played in Rotorua in 1902. Golf was played at various venues in and around the Rotorua area on a casual basis until 1906 when the Rotorua Golf Club was formed. Having moved around different locations during the early years the Rotorua Golf Club arrived at Arikikapakapa reserve in 1912 and has been situated there since.
The Arikikapakapa reserve was a gift to the crown by the Ngati Whakaue tribe and was especially put aside 'for recreation and the medicinal use of hot springs'. There are a number of bubbling mud pools and steam vents throughout the course. It sits on a pumice ground which allows for rapid drainage after rain making it an all weather course.
PAR / YARDAGE
Par – 70
Blue Tees – 5786 metres / 6583 yards
White Tees – 5581 metres / 6222 yards
Yellow Tees – 5183 metres / 5600 yards
In 2011 the Rotorua Golf Club was ranked the 14th best golf course in the North Island, New Zealand. The ranks were determined by 47 PGA Golf Professionals who ranked their top 25 courses from throughout New Zealand.
Average Rating:

(0 votes)

View more Special Interest - Rotorua - Taupo Travel Articles