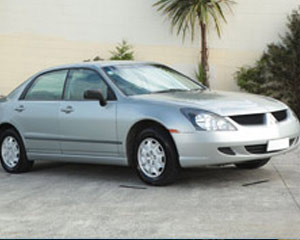 Car Rental
Article submitted by jmsjckl3
November 30th, 2009
The rising fuel prices and poor economy, does not stop anyone from owning a car or renting one. Car rental offers a wide variety of transport including, sports cars, family wagons, vans and trucks. Whether it is a holiday or a business trip, you might want to rent a car so here's a few things you should know.
Reservations: Most travel agents can do this for you, or you can make a reservation online on your own. Research for a good online service offering discounts on rent a car. Mostly it is the base value that is charged by the company and allows you to put unlimited miles on the car. When choosing a car, you'll need to consider the number of passengers, the amount of luggage, the fuel economy of different cars, the rental cost and your budget. You will need a credit card in order to reserve and pay for the rental.
Legal Documents: Before you leave home, make sure that you have a driver's license in your pocket. Without that, don't even try to rent or drive a car in your country. To have access to legal international driving license, you will also need an International Driver's Permit (IDP).
Insurance: The companies prefer to tell the base value in the start but afterward when the billing form is given at the pick up time, the renter gets the price shock of their life. The reservation cost and the presented differs from each other in a good amount. It is advisable to safeguard your trip with wide options open. It may be tempting to rent and buy whatever insurance protection is provided by the company. The following types of insurance, all of which are optional are offered by the rental companies:
Personal Protection Plan (PPP): This covers medical, ambulance and death expenses for yourself and your passengers.
Loss Damage Waiver (LDW): This is not insurance; it simply removes your responsibility if your rental car is stolen or damaged. It applies only to the rental car.
Supplemental Liability Insurance (SLI): This covers any other property you might damage with your rental car.
GPS: In today's technological world the introduction of GPS (Global positioning System) technology is used by many to offer directions. Think of it as a talking map. This comes with additional charges.
Hidden Costs: Apart from insurance, charges for special situations are also there. This includes if you want a driver or if your own driver is of lesser age than required, a wheelchair, a pre-paid fuel option or a child safety seat.
Hope you'll have a good time traveling.
Sanjana Sharma is an author of this article from James Blond Car & Truck Rentals
Average Rating:
(2 votes)

View more Travel advice - Auckland Travel Articles