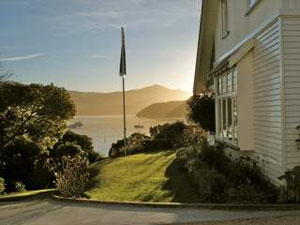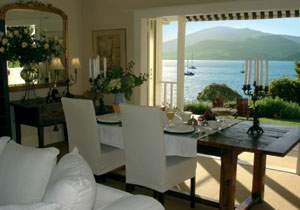 Leading NZ petite lodge named among the top 10 in the world – Trip Advisor
Article submitted by wordofmouth
June 22nd, 2011
At last New Zealand tourism has got some great news. Maison de la Mer, a petite lodge, just an hour from quake-hit Christchurch, has been named among the top 10 Bed and Breakfast Inns (B&Bs) in the world, according to Trip Advisor. New Zealand and Christchurch tourism have been savaged by a series of earthquakes since September 4 but the accolades just announced by Trip Advisor for Akaroa are a huge boost to the battered region.
Maison de la Mer is owned by Bruce and Carol Hyland who have had 20 years experience in the business and had two similar properties in Auckland.
``It's just fantastic news for New Zealand tourism that we have been recognised by the most important people of all - our guests - via Trip Advisor, the world's leading travel guide authority on where to stay,'' Bruce Hyland said today.
``Not only have we been awarded a Trip Advisor Award of Excellence - 2011, but we have also been given the accolade of one of the Top 10-to-die for Inns and B&B's around the world."
``We are the first place in New Zealand to win this award. Three years ago we were awarded the top 10 Hidden Gems in the South Pacific award by Trip Advisor, who are the top authority on the planet for good places to visit as they are based on actual guest experience.
``We expect a huge response from this award as we are away from the quake zone and Akaroa is a great alternative to Christchurch,'' Hyland said.
The major South Island city is recovering from a major earthquake on February 22 but recent aftershocks on June 13 have made no significant change to the Akaroa's status. More and extensive damage occurred around the city, especially in the eastern suburbs and parts of the central business district.
But Christchurch International Airport remains open and operating normally. The airport continues to be the gateway to the South Island and Akaroa is growing as a quake-break or short holiday destination.
However, the earthquake has had massive impact on accommodation in Christchurch while Akaroa and Maison de la Mer is seeing increased interest in accommodation demands.
The Maison de la Mer building was built in the Arts and Crafts style in 1910 featuring intricate carved wooden details in the central hall, and many art nouveau stained glass windows - all of which have survived the years and earthquakes. The Hylands bought the lodge seven years ago. It is furnished luxuriously in French country style, reflecting the unique French history of Akaroa.
Maison de la Mer has previously been named among the best six places to stay in New Zealand by the London Sunday Times, and Frommers Guide has judged Maison de la Mer as one of the top seven places to stay in New Zealand.
Average Rating:

(0 votes)

View more Special Interest - New Zealand Travel Articles