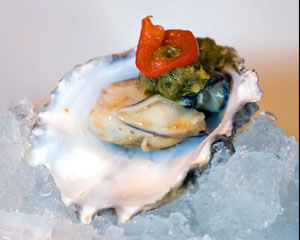 What's Gastro-tourism about?
Article submitted by hartmindfood
June 29th, 2010
Gastro-tourism is a word that many of us hear nowadays, but not too many are aware of what it is. I offer a great definition, written by Prof. Barbara Santich of Uni.Adelaide, - that makes a lot of sense to me- as someone studying gastro-tourism in New Zealand, and I hope to you as well.
"Gastronomy extends beyond what we eat and drink - the actual products - to include how we eat, where and when we eat, and most importantly why we eat the foods - in the way we do... Gastro-tourism is a means by which visitors can begin to learn about and appreciate a different culture. Food tourism suggests a focus on cuisine and restaurants ..emphasis on the products - gastro-tourism takes advantage of the wider scope of the term gastronomy, and therefore has the potential to capture a wider range of tourism activities as well as better describe the kinds of experience that travellers motivated by an interest in food and drink, eating and drinking, actually seek".
Average Rating:

(5 votes)

View more Special Interest - New Zealand Travel Articles