Star racecar Lightning McQueen (voice of Owen Wilson) and the incomparable tow truck Mater (voice of Larry the Cable Guy) take their friendship to exciting new places in "Cars 2" when they head overseas to compete in the first-ever World Grand Prix to determine the world's fastest car.
Win the ULTIMATE CARS 2 MOVIE PACK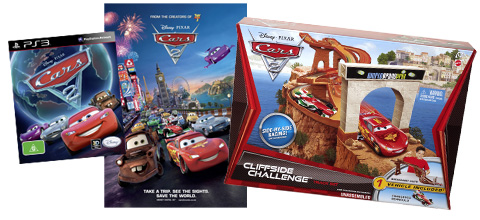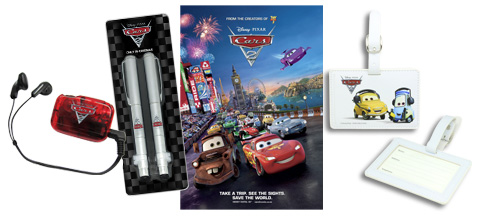 Congratulations to the winner: gatorX
Congratulations also to the runner-ups: miacody, kirst, jessmess
Congratulations also to the consolation prize winners: jaro, sugapop69, hannahBObanna, 16rebecca, kiwiwests, danglebear, julzt20, KAZZA, poppy07, Pepper80, roguephoenixx, rubytuesdaynz, Silverbabe, bren, harksgal, meredy, vettechic, twist55, wilees and Ben Rowland.
CARS 2 DOWNLOADS
CARS 2 activity sheets are ready to download and print. Click on the images below to download your free fun stuff from CARS 2!