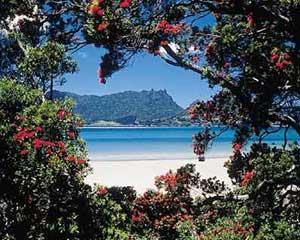 You may drag the map or use the buttons to move/zoom

Download contact details to your Address Book
Average Rating:

(1 votes)

YHA Whangarei, Manaakitanga is a friendly, comfortable hostel is set in spacious grounds in a central location overlooking Whangarei harbour and the town basin. Whangarei, a 2 hour drive north of Auckland, is an excellent location to experience some of the best dive sites New Zealand has to offer. Also just 20 minutes walk from the YHA Whangarei backpacker hostel you can view thousands of glow worms, stalactites and stalagmites in the fascinating Abbey Caves network. The centre of Whangarei town is just a short walk away from the hostel too.
The backpacker accommodation in the YHA Whangarei, Manaakitanga hostel is comprised of a converted villa and a modern wing with a full range of backpacking facilities and room types – twin, double and multi-share. In the hostel's common areas enjoy the warmth of a log fire in winter or relax in the BBQ area in summer. The accommodation here is quiet and relaxed with the large grounds surrounding the hostel inhabited by a wide range of birds.
The staff at YHA Whangarei are committed to conserving the natural environment around Northland. So join in with the friendly hostel staff in their Matakohe-Limestone Island replanting project to help to restore the native plants and animals to this tranquil island. And make sure you use hostel's recycling facilities too!

View more Hostels & Backpackers in Northland

Find things to do in Northland