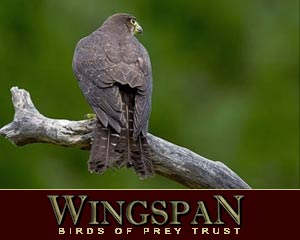 Click on the thumbnails below to view enlarged





You may drag the map or use the buttons to move/zoom
Wingspan Birds of Prey
Address:
Paradise Valley Road
,
Ngongataha, Rotorua
Rotorua - Taupo
New Zealand
Phone:
(07) 357 4469
Website:
http://www.wingspan.co.nz/

Download contact details to your Address Book
Average Rating:

(2 votes)

Wingspan Birds of Prey offers an interactive tour of birds of prey by New Zealand falconers. Learn about the art of falconry, visit the aviaries, and learn about these amazing birds through eduational displays.
Visitors to Wingspan are recommended at arrive at 1:30 pm. This allows the opportunity to view the museum and aviaries before the flight displays at 2pm. Tours may be tailored for your requirements.
Wingspan is located just ten minutes drive from the centre of Rotorua.

View more Bird Watching Holiday Activities in Rotorua - Taupo