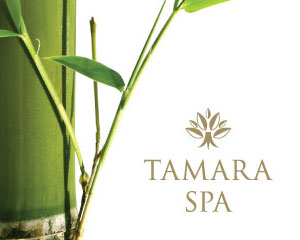 You may drag the map or use the buttons to move/zoom
Tamara Spa Ponsonby
Address:
16 Blake Street, Ponsonby
,
Auckland
Auckland
New Zealand
Phone:
(09) 358 2284
Website:
http://www.tamaraspa.co.nz

Download contact details to your Address Book
Average Rating:

(0 votes)

Tamara Spa, Ponsonby, Auckland offers both women and men a spectrum of authentic and traditional day spa wellness treatments and experiences in a stylish and soothing ambience. The day spa treatments include a choice of Indian, Ayurvedic and holistic experiences.
Blending ancient Indian wisdom with contemporary therapies, Tamara Spa offers the best in Indian rejuvenation day spa therapies ranging from aromatherapy massages to facial treatments. Products used are created with the purest of natural ingredients. They are crafted with an inherent understanding of the therapeutic goodness of Indian herbs and rich essential oils, and are employed to pamper your senses to the fullest.
Signature day spa treatment offered is Chandana, a soothing after-sun treatment that leaves the skin refreshed and nurtured. Chandana involves the application of Chandana (sandalwood) paste which is deeply valued in the tropics for its cooling and nourishing attributes. We also offer Shirodhara, Ayurvedic treatment. It comprises of a thin constant stream of oil/milk focused on the third eye area of the forehead to clear the mind and promote deep relaxation.
Inspired by the ancient Indian science of the planning of space, Tamara Spa unfolds a refreshing idiom of design that emanates a harmonious balance of energy and elements. The design reflects the understated elegance, richness and sensuality of Royal India. The ambience greets you with a sense of openness, relaxation and romance – all inviting, warm and welcoming.

View more Day Spas Holiday Activities in Auckland