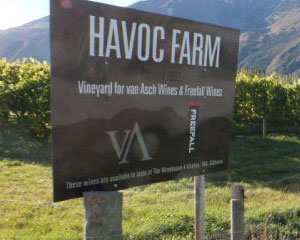 Click on the thumbnails below to view enlarged




You may drag the map or use the buttons to move/zoom

Download contact details to your Address Book
Average Rating:

(0 votes)

Cycling the Queenstown trails and private tracks in the stunning and famous Gibbston Valley Pinot Noir wine region of New Zealand. Ride the back roads, vineyard trails and Gibbston River Trail on a comfortable and stylish cruiser bike taking in the stunning scenery of Queenstown New Zealands Gibbston Valley and mighty Kawarau River.
The Picnic Bike co - a branch of Fat tyre adventures, New Zealand's leading Mountain bike guiding company is the only fully certified bike company with Department of Conservation concessions to guide on the majestic Gibbston trail network.
We at the Picnic bike tour co. want to slow down and take in the scenic splender Queenstown and the Gibbston valley wine growing area have to share. Along the way we will see some of the vines that grow some of the best Pinot Noir in the world as well as the home of Bungy jumping.
Adventure tourism activities in New Zealand come in all shapes and sizes. So, slow down and take your time we are in no hurry.
Meet an eclectic bunch of wine makers and vineyard workers as we stop by the cellar door of a selection of small, intimate tasting rooms for a taste of the rather good local Pinot Noir or Riesling.
More than just a great wine growing area, the Gibbston Valley is rich in history - from the early farms to the first commercial Bungy jump operation, the early gold miners and now the vineyards the best way to become part of this living history and absorb the scenic splendour is slowly, by bike.
This tour will appeal to anyone with a sense of fun and adventure looking to experience first-hand the history, wine and stunning scenery of Central Otago. Ideal for all abilities, couples, families and groups - all we expect is that you can ride a bike - or have ridden a bike some time in your life.
We will pick you up from your accommodation in the Queenstown and Arrowtown area mid-morning and return you mid-afternoon.
Knowledgeable local New Zealanders (kiwis) and trained cycle guides will guide you through the vineyards with a couple of wine tastings along the way- of course!
You will not be in a crowd with only small groups of riders ( max 8) and one trip a day this relaxing journey through the outstanding natural landscape will be etched on you memory for ever. And as our name suggests, the Picnic Bike co, we will be having a wee picnic along the way sampling local produce, cheese and nibbles from Gibbston cheese co, The Winehouse and Kitchen and Waiteri.

View more Vineyard Tours Holiday Activities in Queenstown - Wanaka