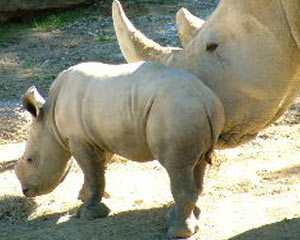 Click on the thumbnails below to view enlarged





You may drag the map or use the buttons to move/zoom

Download contact details to your Address Book
Average Rating:

(6 votes)

Hamilton Zoo is situated on 25ha of beautifully landscaped grounds and is home to over 440 exotic and native birds, mammals and reptiles displayed in natural surroundings. You will need to allow at least 2 hours to see everything at the Hamilton Zoo.
So, what will you see at Hamilton Zoo?
One of the highlights is the FreeFlight Sanctuary. The FreeFlight Sanctuary is the largest walk-through aviary in Australasia, featuring several species of native birds, within a beautiful re-creation of New Zealand native bush and sub-alpine habitat. The sanctuary covers over 3800 square metres, is up to 17 metres in height and contains over 20 million litres of airspace for bird life. The FreeFlight Sanctuary, which took over 2 years to design and build, features a unique self-sustaining 'Forgotten Forest' of New Zealand native bush, specially planted to reflect the pre-human environment of New Zealand. Its features include ponds, rockpools, fern-covered valleys and a waterfall, all created to encourage the beautiful birds to thrive while allowing you to see them in their natural surroundings. Visitors can view the birds from the paved pathways and wooden boardwalks, allowing the aviary to be enjoyed by all ages and abilities. Among the rare birds, which are considered to be "taonga" (a treasure) of New Zealand, are: Blue Duck -Whio, New Zealand Wood Pigeon -Kereru, Banded Rail -Riro Riro, and the New Zealand Kingfisher -kotare.
Hamilton Zoo is home to a wide variety of mammals and reptiles. Some of the amazing animals you can expect to see includes: zebra, ring-tailed lemurs, tapir, blue-tongued lizards, wallabies, giraffes, red pandas, African cheetahs and everyones favourite the chimpanzees.
Hamilton Zoo is committed to worldwide conservation programmes designed for the long-term protection and preservation of threatened and endangered species. You will see some very rare animals at Hamilton Zoo, like the white rhinoceros which was once thought to be extinct. Hamilton Zoo has one adult male rhinoceros, Zambezi, and 2 adult females, Caballe and Moesha (from South Africa, arrived 1999). Since their arrival two male calves have been born to Caballe, Inkosi (2002) and Mtoto (2004).
Another extremely rare animal that can be found at the zoo is often called a "living fossil". It's the tuatara, which is a Maori word meaning 'peaks on the back'. Although similar in appearance, the Tuatara isn't a lizard. The Tuatara is the only surviving member of an ancient group of reptiles, the Rhynchocephalia, which means 'beak-head'. Fossil evidence indicates that the other members of Rhynchocephalia have been extinct for 60 million years!
Hamilton Zoo is open 7 days a week from 9.00 am to 5.00 pm. Last admission is at 3.30 pm to ensure you have enough time to enjoy our Zoo.

View more Zoos & Aquariums Holiday Activities in Waikato