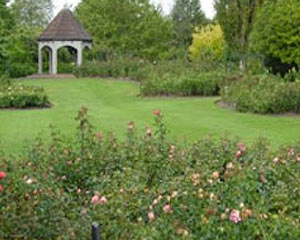 Click on the thumbnails below to view enlarged



You may drag the map or use the buttons to move/zoom

Download contact details to your Address Book
Average Rating:

(1 votes)


Hamilton Gardens covers an area of 58 hectares at the southern end of Hamilton City, New Zealand. It is a public park owned and managed by the Hamilton City Council. Hamilton Gardens is the most popular visitor attraction in the region with about 600,000 visitors each year, nearly half of them being tourists. There are nearly 2000 events held within Hamilton Gardens each year.
The unique theme of Hamilton Gardens is 'the story of gardens' which is explored through a series of five garden collections.
The Fantasy Garden Collection representing different forms of garden fantasy.
The Cultivar Garden Collection featuring the story of plants selected and bred for the garden.
The Paradise Garden Collection featuring gardens representing some of the most significant garden design traditions. The Chinese Scholar's Garden was the first of the Paradise Garden Collection. It is generally but not exactly a traditional Chinese garden from the Sung Dynasty, 10th - 12th Century. (Sung gardens were not totally dominated by rocks, like the later Ming and Qing dynasties). The Paradise Garden also includes The Italian Renaissance Garden, American Modernist Garden, Japanese Garden of Contemplation, and The English Flower Garden.
The Productive Garden Collection representing different aspects of the relationship between people and plants.
The Landscape Garden Collection with areas representing the different historic interpretations of an idealised landscape.
Guided tours can be arranged through the Hamilton Gardens Information Centre. The price is $5.00 per person, with group and School discounts available by prior arrangement. The tours are provided by members of the Friends of Hamilton Gardens and all proceeds go towards future development projects. Sometimes specialist guides can be arranged for specific groups, such as a Mandarin speaker or a knowledgeable horticulturalist.

View more Family Fun Holiday Activities in Waikato