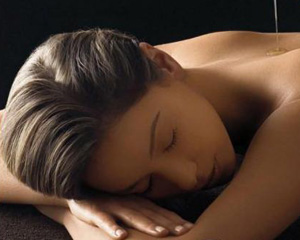 You may drag the map or use the buttons to move/zoom

Download contact details to your Address Book
Average Rating:

(0 votes)

At Evergreens massage and day spa we offer an exhilarating personal experience for both men and women. Our extensive menu of services includes the ultimate in pampering. You always have the undivided attention of our staff to meet your needs.A well-trained massage therapist employs their hands as finely tuned yet powerful tools to promote wellness. As awareness grows and misconceptions fade regarding the value of massage therapy, more and more people are discovering the profound benefits available to them through regular body work.
The origins of therapeutic massage are rooted in the common instinctual response to hold and rub a hurt or pain. It is found in all cultures as an integral part of health care and maintenance. Hippocrates, the father of western medicine, considered massage of prime importane. ce in any health regime. Galen and the Romans also greatly prized the healing benefits of massage. With the re-emergence of holistic health theories and therapies, therapeutic massage is experiencing a renaissance and is regaining its rightful place among health care practitioners.
A well-trained beauty technician enhances the client's natural beauty and pampers the body as it should. With years of training they make procedures enjoyable and painless as possible.

View more Day Spas Holiday Activities in Wellington