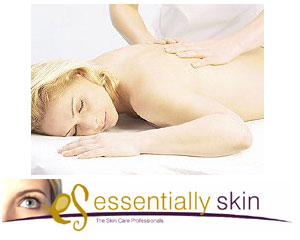 You may drag the map or use the buttons to move/zoom
Essentially Skin
Address:
Upstairs in The Mall, 47 Cameron Street
,
Whangarei
Northland
New Zealand
Phone:
(09) 438 8915
Website:
http://www.essentiallyskin.co.nz

Download contact details to your Address Book
Average Rating:
(1 votes)

Welcome to Essentially Skin. We strive to provide a professional environment, promoting education and knowledge with personalised care, in all aspects of skincare, beauty therapy and day spa treatments.
Our team consists of both nationally and internationally qualified staff! We are members of the NZ Beauty Therapy Association and provide our services in clean, hygienic and professional environment.
Our focus is to meet client's needs in respect to their appearance and therefore self-esteem. Today, beauty therapy has become one the most interesting markets, men and women have grown weary of oversimplistic cosmetics and are now looking for certainty of results, personalized care, advice and attention that we can offer.
We offer our clients Environ skincare, Jane Iredale skincare make-up and the facility of an experienced medical practitioner for all appearance medicine and wellness requirements. Environ skincare allows us to perform skin penetration treatments that provide skin healing and prevention of skin conditions. These advanced treatments are prescribed to manage clients' specific skin concerns and successfully deal with aging, scarring, acne, sensitive skin and pigmented skins.
Jane Iredale skincare make-up is a full range of make-up that is guilt free as it is actually good for the skin. It provides with the option of having make-up without artificial colours, preservatives, perfumes and alcohol that are detrimental to our skins.
We are located in the centre of the Whangarei Mall, in the glass tower above Hallensteins. Our guarantee is to tailor your care to suit your life-style and budget to improve the way you feel about "you" enabling you to find your full potential.
Essentially Skin is at the forefront of technology to meet the needs of today's men and women!

View more Day Spas Holiday Activities in Northland