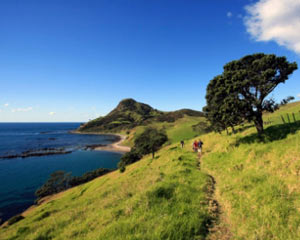 Click on the thumbnails below to view enlarged





You may drag the map or use the buttons to move/zoom

Download contact details to your Address Book
Average Rating:

(0 votes)

From half days to four full days, we offer a great choice of tours. Travel by ferry from Auckland to Coromandel or join a tour from Coromandel Town.
Be sure to set aside several nights in order to get a taste of the Coromandel Peninsula. There's plenty to experience - including the unique Driving Creek Railway and trekking the rugged Coromandel Coastal Walkway. This coastal walk takes you through some of the Coromandel's most spectacular scenery.
We've got our long running Heritage Town tour or try our latest tour - the 309 Road and Coromandel highlights tour. This takes visitors from Coromandel town to some of the Coromandel's most popular attractions - Cathedral Cove and Hotwater Beach.
Coromandel Discovery has over 17 years experience running tours and a lifetime of historical knowledge to share. Our guides are relaxed and friendly with a wealth of interesting facts as well as a bit of local gossip!
Coromandel Discovery also operates group tours and one-day charter trips. We can now offer rental cars from Coromandel town - catch the ferry from Auckland and start your Coromandel adventure.
Coromandel Discovery has been awarded the Silver Enviro rating from Qualmark recognising their commitment to environmentally responsible tourism.

View more Land Tours Holiday Activities in Coromandel