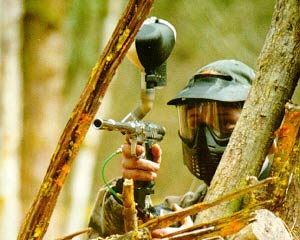 Click on the thumbnails below to view enlarged




You may drag the map or use the buttons to move/zoom
AE Fun Park
Address:
203 Hayward Road
,
Maungakaramea, Whangarei
Northland
New Zealand
Phone:
(09) 4323 534
Website:
http://www.aefun.co.nz

Download contact details to your Address Book
Average Rating:

(2 votes)

Situated on a spectacular 60 acre farm of rolling pasture and native bush AE Fun Park offers you unrivaled adventure and fun at the cheapest prices in New Zealand, only 15 minutes South of Whangerei. AE fun Park has Paintball, Go-karts and clay bird shooting.
The paintball area offers diverse terrain, playing in the trees and a great many obstacles including; screens, foxholes, platforms, and sand bags. There is even full field lighting for night games. Paintball is a fun game for the recreational player and is a fast growing sport for the competitive player. Top of the range paintball equipment, kept in excellent working order, and of course you are welcome to bring you own gear. We will even give you a discount if you do.
AE Go-karts situated on 2 acres of flat at the back of the park. Race around a clay track drifting on every corner trying to beat your mates. So if you enjoy the adrenalin rush of going fast and feeling the power behind you, then this is for you! The karts are equip with full roll cage, 4 point seatbelt, mud grip tyres and OSH certified for safety. Max speed of 45 kph, but don't for a minute think this is slow...when you are in something 6 foot long and 4 foot wide, 10 inches from the ground you feel like your flying.
You will need to bring suitable foot wear and maybe a change of clothes if it is wet. Water plus dirt tends to equal mud. All other equipment is supplied.
Also available are toilets, shower, changing room, picnic ground, free BBQ, party room, eftpos.

View more Amusement Parks Holiday Activities in Northland